Last updated on November 26th., 2013.
---
Derrick Woodham.
Sculptor, Professor Emeritus of Fine Art.
---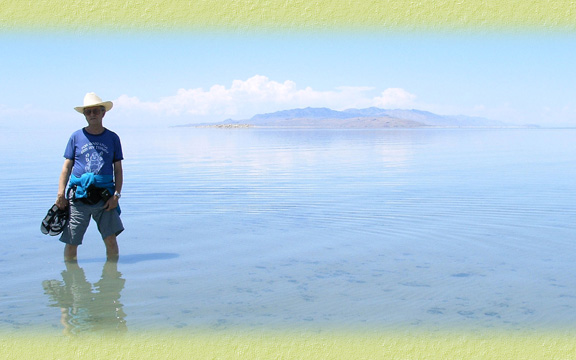 ---
Fine Art Studio Interests: Sculpture; Electronic Art.
Phone # (513) 681 2429.
Email derrick.woodham@uc.edu
---
* London. * New York. * The Modular Set: in Iowa; in Kentucky: Rythms, Accidents. * Moiré Screens. *
* Grilles and fields. * The Geometric Solids. * Cincinnati Portfolio. * Piazza. * DAAP. * DAAP '96. * The DAAP Collages. * Twister. * Resume.*
---
Born and educated in Great Britain, graduating from the Royal College of Art in 1966, I exhibited my sculpture in Europe, The United States and Japan before moving to The United States in 1968. I have taught at The Philadelphia College of Art, The University of Iowa, and The University of Kentucky, retiring from The University of Cincinnati in 2001.
My interests are in geometry, and industrially developed and produced materials, as the subjects of sculpture. This has motivated me to design my sculpture on the computer. I hope to fabricate more of these designs in the future, and taught on these methods before my retirement from The University of Cincinnati.
I like to work with interested artists and students installing sculpture exhibitions on the internet, where we can meet for online production and discussion, and would appreciate hearing from anyone with similar interests. As caretaker of DAAP, the first ActiveWorlds® zone dedicated to virtual sculpture on line, I have enjoyed the opportunity to display work by other interested artists in this site.
---
London is a page showing my early post graduate and professional work in London beginning in 1964.
New York is a page showing the work I produced in New York City during my First visit in the summer of 1966, and from 1968-70 while I maintained a studio in Soho, Manhattan.
The pages on The Modular Set: in Iowa, and in Kentucky: Rythms, Accidents, records my work with a group of 80 Masonite boxes, all six inches square, varying in lenth from 6 inches to eight feet, begun in 1971 up to the present.
Moire Screens illustrates my use of a moiré pattern in images, sculptures and computer generated models.
Grilles and fields shows work I produced based on planar pattern and rythmns while at at the University of Kentucky.
The Geometric Solids. My seven solid geometric set and subesquent related work.
Cincinnnati Portfolio presents animations and images of finished and planned work shown since I came to Cincinnati, modeled in Autodesk 3D Studio&reg, 3D Studio Max&reg, and Truespace&reg, and animated with Darim&reg MPG demo animation plug-ins.
Piazza is an html page of images from my building site in Alphaworld, a prototype for the location of an internet sculpture exhibition.
DAAP is the home page of the first multi-user world of sculpture on line, begun in 1996, and still served by ActiveWorlds®.
DAAP '96 is the record of my first sculptures exhibited around Ground Zero in DAAP, installed in 1996.
Twister is the installation record of my site specific sculpture for the Atrium of the Alice and Harris Weston Gallery in Cincinnati.
The DAAP Collages. The DAAP collages were produced in 2012 as a part of my DAAP presentation in "Built in a Digital World" at the Alice and Harris Weston Art Gallery in the Aronoff Center in Cincinnati.
If you have the ActiveWorlds browser installed and listed as a helper application for your web viewer, you can teleport here to Piazza or DAAP. You may also find DAAP by using the browser menu Teleport option to "DAAP" from anywhere within ActiveWorlds.
You may download theActiveWorlds browser here.
---
University of Cincinnati Home Page.